And a big Buddha.
When we weren't being delighted by deer, we spent out time in Nara visiting the many temples. The main area in Nara is small enough to walk from site to site, if you have a cool drink with you. Bicycles would be a nice choice, as well.
The must-see temple in the area is Todai-ji. The temple houses the world's largest bronze statue of Buddha, known as Daibutsu. The giant Buddha, the lush green grounds, and the wandering deer really make for a peaceful scene.
I loved our guesthouse in Nara. We stayed at Nara Backpackers in a traditional style private room. The guesthouse itself is 100 years old, gorgeous, and tranquil. I liked the guesthouse so much that I recommended it to my mother when she visited Nara a few months later.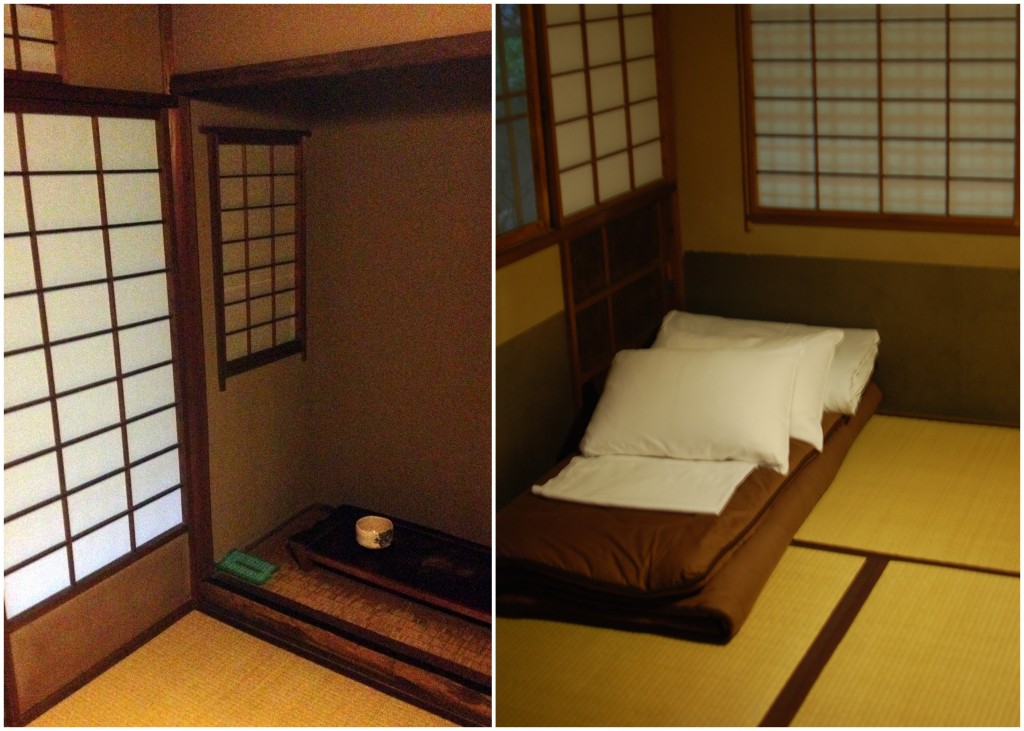 From Nara we headed to Kobe.