Orange you glad.
Certain places you just have to see to understand. I remember when Mike and I were planning our trip to Japan. We were discussing what we knew off the top of our heads about Kyoto. I said, "Everyone seems to go to those orange gates, but I don't really get why." Ok, I totally get why now.
The Fushimi Inari Shrine is an important Shinto shrine dedicated to the gods of rice. In total, there are five shrines on the site. However, it's the thousands of orange gates (torii) that get all the attention. The gates line 4 kilometers of pathway that wind up and down Inari Mountain. Visitors can travel along as much of the path as they like, depending on how strenuous of a hike they are seeking. The impressive gates, the beautiful greenery, and the peaceful atmostphere made it pretty clear why Fushimi Inari Shrine is one of the top sites in Kyoto.
We arrived in the morning and it was much busier than these photos would have you believe. We timed our photographs to hit the gaps in the long train of people coming up and down the path. We also got good at adjusting our bodies to block other tourists in the background. I think we did a pretty good job of it.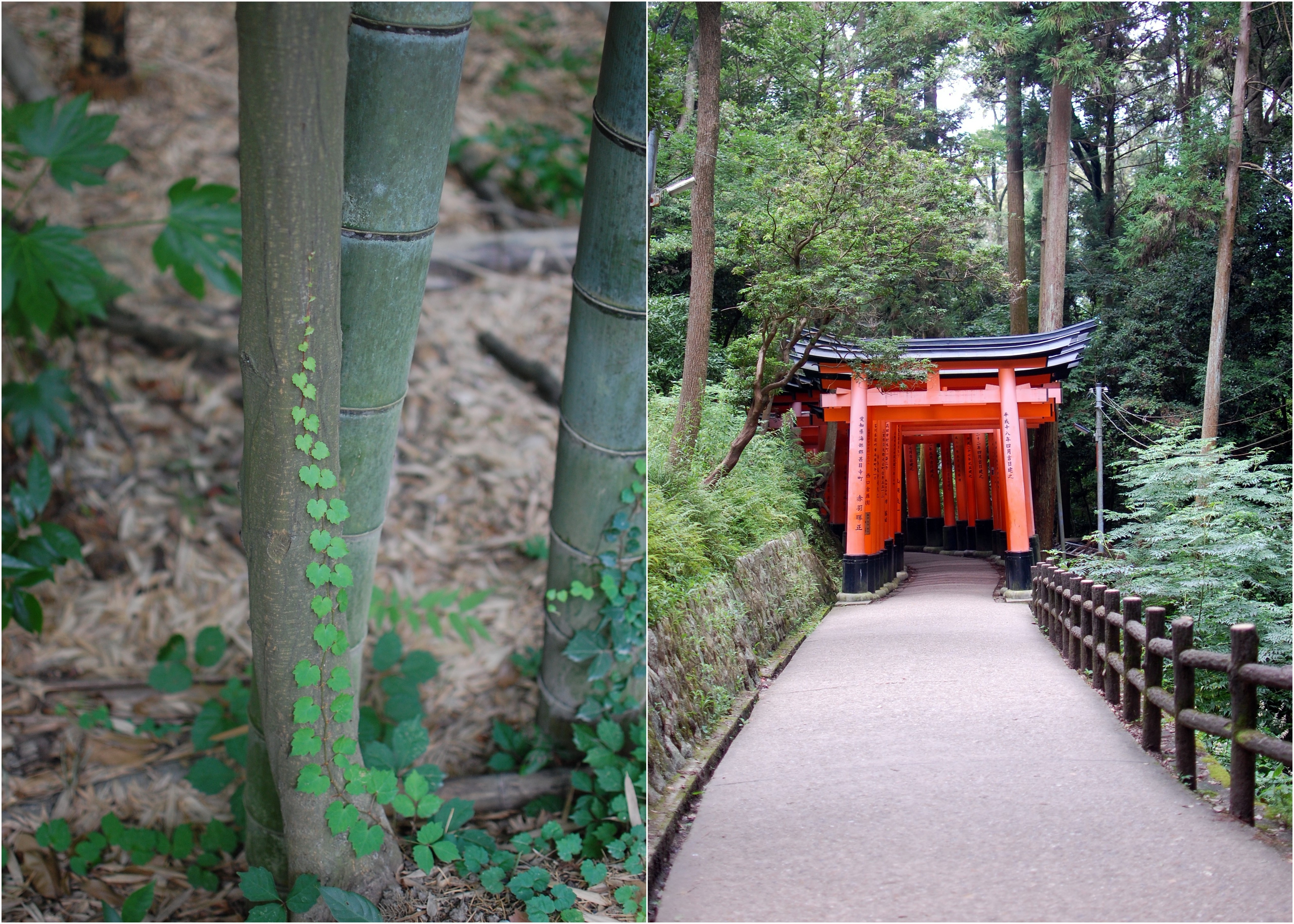 I love the subtle ombre in these leaves.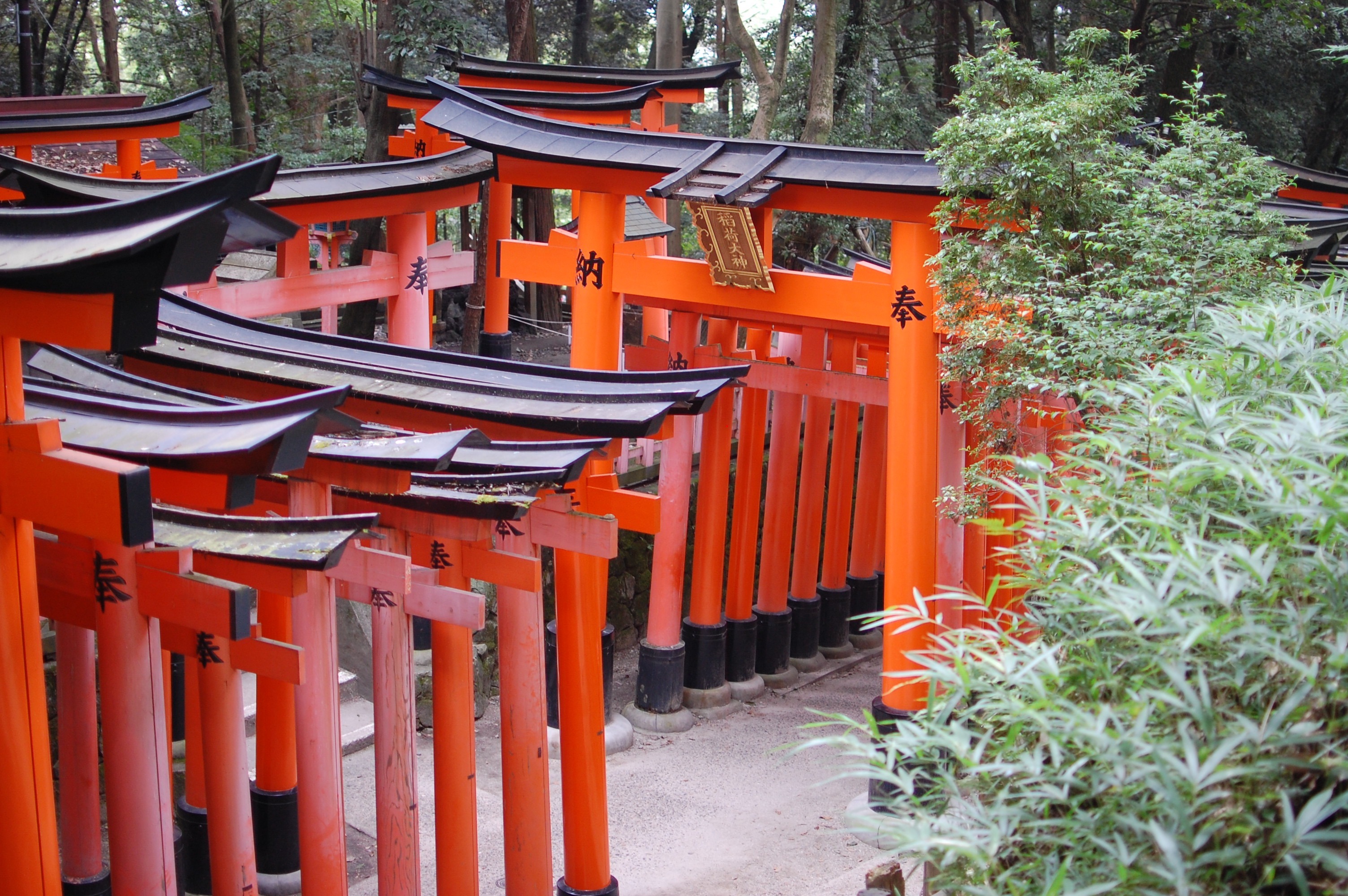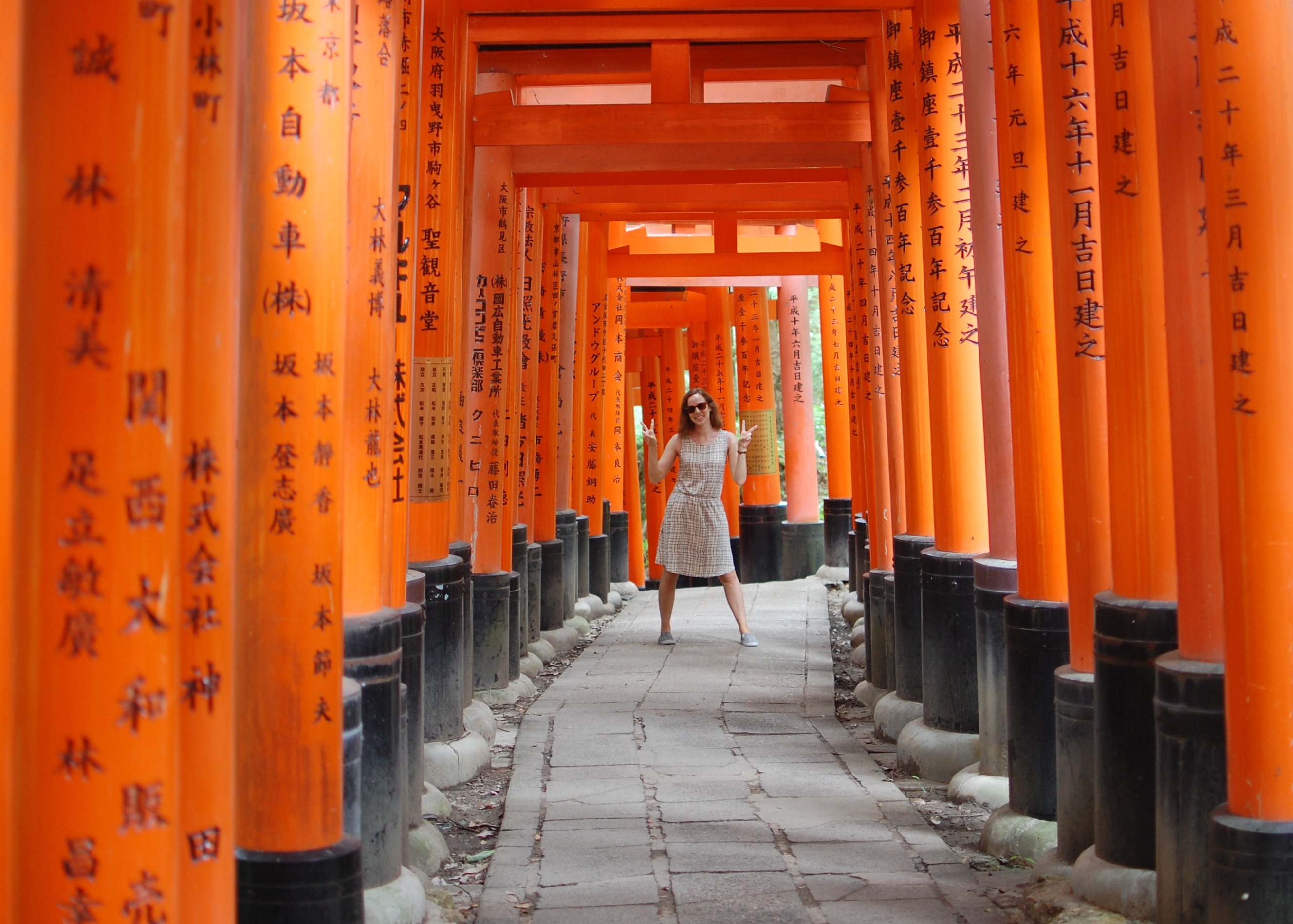 Yet another example of why reading a guidebook can be a valuable experience. On the other hand, it's sometimes nice to have zero expectations. You have the opportunity to be genuinely stunned.